The online program for families who want to reclaim their lives from the chaos of their loved one's drug or alcohol use.
Addiction and substance use disorders are complicated problems.
The way a loved one's drug and alcohol use distorts relationships and drives family members to completely natural, but unproductive codependent coping behaviors further complicates things.
There is no one right way to address these issues.
But families who are knowledgeable and well-supported can navigate these issues with their sanity intact, while having a positive influence on outcomes. 
Advice that is both objective and well-informed is very hard to come by. 

Our society is flooded with all kinds of cultural misunderstandings about both substance use and codependency.

People are often married to whatever solution worked for them, insisting you must/must not do XYZ, or your loved one needs this specific treatment and no other. 

These same people can be condescending if you don't feel like their advice isn't a good fit, saying things like "you're just not ready" or "it just hasn't gotten bad enough yet." 
If your loved one seeks treatment, you then face an unregulated treatment services industry.

Treatment centers are not fully transparent about their success rates.

Very few offer any meaningful family programming, even though studies show that success rates increase when family members receive their own recovery programming.

Although family members' fears for their loved one are well-founded, treatment centers often leverage these fears as part of their enrollment strategy.

Other recovery service providers' profits are primarily driven by clients relapsing.
Families trying to address a loved one's drug or alcohol use are navigating a minefield.
Fortunately, y
ou don't have to navigate these challenges blindfolded and unsupported.
Your loved one may be out of control with their substance use, but you don't have to be out of control with them. 
With knowledge, coaching and support, you can have more clarity and more sanity in the face of this problem than you ever could have imagined. 
Welcome to the Family Addiction Intensive
The online program that helps families stop spinning in the crazy-making situations, determine their next right action, set compassionate boundaries, take care of themselves in the face of substance use, be at peace with their decisions, effectively evaluate treatment options, and more.
What is the Family Addiction Intensive All About?
This program provides families with the clarity and the support needed to kindly and effectively face the impacts of a loved one's alcohol or drug use.
Because substance use is a unique kind of problem.
Families with a loved one struggling with substance use face two competing realities.
Addiction and substance use disorders are a disease, requiring compassion and treatment.
AND…
People active in addiction hurt people. Badly. Children especially can suffer the effects of this behavior their entire lives. Families need boundaries to take care of themselves.
There is no ONE. RIGHT. WAY. to navigate these two realities.
In fact, people in the same family can be in different places with these realities, which can cause additional strife if family members don't understand the true nature of the dilemma.
Because there is no ONE answer, my methodology for working with families is
one part education and one part life coaching.
There are things you need to understand about addiction and codependency to effectively move forward.
AND…
You need clarity about where you're at personally. But clarity is often hindered by fear, and addiction is legitimately scary. The coaching exercises are designed to calm fear and help you identify your own truth – not somebody else's.
Bringing these two things together makes your next right action so much clearer.
And you'll have the support to do what you need to do.
While the Family Addiction Intensive program is chock full of the information families need to clearly understand the exact nature of the problem they're facing, the FAI program is also the only program that includes life coaching exercises to help family members navigate these two realities in a way that best fits their own situation, because there is no one right way.
Unlike many treatment and recovery modalities, this program does not promote one single solution. Rather, this program gives families the information and targeted coaching they need to knowledgeably navigate the options available, or perhaps even forge their own.
The content of this program is informed by numerous recovery modalities and several personal and spiritual growth modalities. The coaching exercises will help family members clearly identify what works best with them and their situation so they can determine the best next right step for them. 
Additionally, the Family Addiction Intensive community provides a lifeline of support fostered by all its members. 
Because families educating themselves about substance use and families caring for themselves around it can have a significant positive influence on the problem.
This program is for you if…
Sign up today and you'll get:
Interactive Program
A 10-week, interactive program that provides families with the knowledge, tools, and support they need to sanely navigate the crazy-making situations, heal their own pain, and increase the chances their loved one will choose recovery.
10 Modules
Over 40 instructional videos (approx. 10 min/each.) Plus 15 video answers to Frequently Asked Questions. Over 8 hours of instruction. The comprehensive content is broken into manageable pieces. Scroll down for specific curriculum details.
Tools for dealing with Impossible Situations
Throughout the program, you will find valuable tips for improving outcomes and addressing the crazy-making situations that so often come with substance use.
Companion Coaching Worksheets
For each module, the Hope and Help Coaching Worksheets will support you in personalizing the program, taking your insights further with supportive coaching exercises and thought-provoking reflection questions.
Private Mighty Networks Group
Access to a dynamic Mighty Networks group full of members with similar experiences and the same understanding of the problem and the solution, sharing challenges and successes, and offering and receiving support
Lifetime Access
Complete in nine weeks or six months. Go through the program as many times as you need. Participants receive access for as long as the workshop exists.
Guided Meditations
Several customized guided meditations to help family members handle the stress of a loved one's subtance use.
Live Weekly Office Hours
With the live office hours, give yourself the extra support you need to work through the modules and address questions and problems.
Here's everything we'll be covering in the program: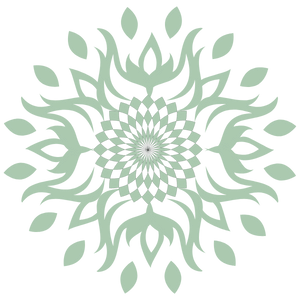 Part I: The Two Competing Realities of a Loved One's Substance Use
We'll do a deep dive into these two realities, because when you fully understand these two realities, you can allow yourself the grace you need to move forward, you can let yourself off the hook for how you've struggled up to this point, and you can become a better standard bearer for how society addresses the problem of substance use moving forward.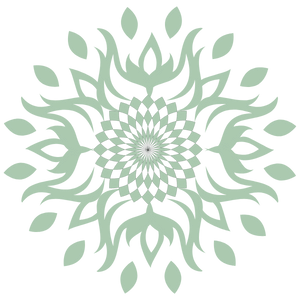 Part II: Understanding Addiction and Codependency
It's important to understand exactly how and why addiction is a disease, as there is a significant portion of our society that believes it to be a moral failing. It's not. It's a brain disorder. Although codependency is not a disease, it IS a collection of natural, AND unhealthy and unproductive, coping responses in the face of relationship trauma. Understanding how addiction and codependency dance together, and can drive each other into a vicious cycle, is essential to productively moving forward.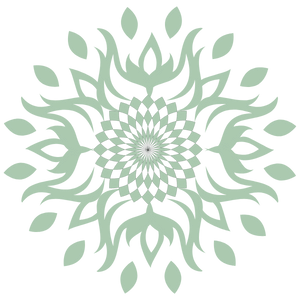 Part III: Building a Community of Effective Support
Almost everything about change requires a support system. An EFFECTIVE support system. Sadly, the way substance use distorts relationships in families can often mean that we can't find this kind of support among our own family members. This section guides families in recognizing what constitutes effective support, where and how they might find it, and the pros and cons of each of the most common sources.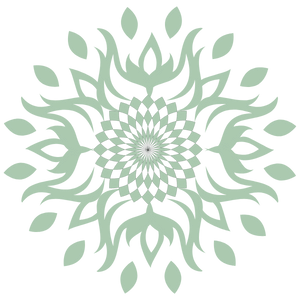 Part IV: Navigating the Two Competing Realities While a Loved One is Still Using
When a loved one's drug or alcohol use feels like it's controlling everything, families need tools and support to maintain sanity. Fears of the worst can drive family members to codependent coping behaviors that inadvertently end up enabling their loved one's use. These fears are absolutely legitimate, but they're not good decision makers in the face of this kind of problem. This section provides families with tools for managing these fears and preventing themselves from being manipulated, so they can set reasonable but compassionate boundaries, and continue to live a fairly meaningful life in spite of the use.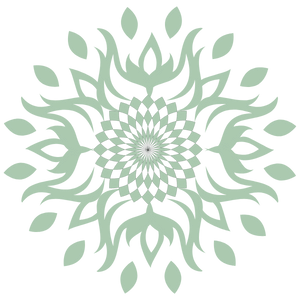 Part V: Navigating the Two Competing Realities When a Loved One Seeks Recovery
While a loved one accepting they need to change is the very thing all families desperately hope for, fear of relapse creates its own unique challenges.  It can send family members back into codependent coping behaviors, just as their loved one is starting to change. Both you and your loved one are human and will not navigate this stage perfectly. This section will help you set realistic expectations, understand the change process, and be an effective support person in your loved one's journey to recovery, while continuing to take care of yourself, no matter what happens.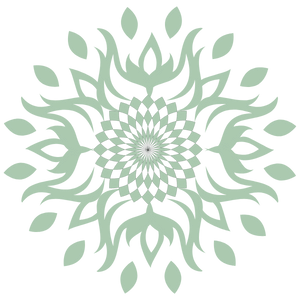 Part VI: Navigating an Unregulated Treatment Industry
There are, of course, ethical and reputable treatment providers out there. Sadly, because the treatment industry is not regulated, there are also treatment and other recovery service providers who are not totally ethical. Some are anything but, purely driven by increasing profits on the back of client relapse. This section will provide you with the knowledge you need about interventions, treatment modalities and other recovery services, and how co-occurring mental disorders may also need to be treated, so you can navigate your loved one's recovery journey with your eyes wide open. Furthermore, although families are technically not the recipients of treatment services, they often instigate the process and write the checks. So savvy and well-supported family members can have a huge influence on how this industry operates in the future.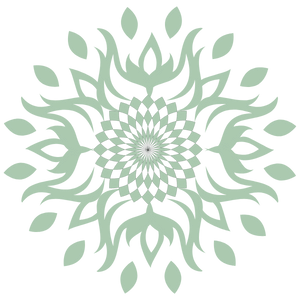 Part VII: Conclusion - Life Beyond Addiction
Recovery and healing are long-term processes. Even as there are still things that need to change, it's important to recognize our growth. Additionally, because there is no cure for addiction, some families lose loved ones to the disease despite their earnest efforts. Other family members may need to sever contact if their loved one insists on continuing to use. This section will support you in navigating, surviving, and eventually thriving in the event the worst should happen. In every situation, there is much to be grateful for, much to grieve, and much to forgive.  This section will provide tools for moving forward, for celebrating our growth, for forgiving, and for grieving our losses – lost relationships, lost years, and lost lives. And, most importantly, it will provide guidance on how we in the Family Addiction Intensive community can continue support each other through it all.  
Madeleine is just amazing with family members. She is loving, kind and willing to be raw and vulnerable in her work. She clearly gets it. And she has this magical ability to shift seamlessly from knowledgeable facilitator to compassionate friend who is walking the same journey in the trenches of this horrible disease. I wish that I, and my family, had met her when I was still drinking.
How do you use coaching in this program?
Coaching is a professional support modality that uses a body of exercises, tools, and transformational questions proven to bypass the fear-centers in the brain (in the amygdala), in order to connect a client with their own resourcefulness and their own answers, to support them in meeting their own goals.
Coaching uses established psychological and neurological principles and techniques that allow your brain to side-step negative thought and behavior patterns that stand in the way of you moving forward  personally, professionally or spiritually. In short, coaching provides powerful insights.
Coaching is particularly useful for families struggling with a loved one's substance use as this situation naturally triggers a lot of fear for family members. However, fear is not a great decision maker when it comes to addressing this problem. Because coaching bypasses the fear centers in the brain, it supports families in making more balanced decisions with more confidence and clarity. This is what the coaching exercises in each program module are designed to do. 
When does the program begin and end?
The program will be released in early October. One module will be released each week from the time you purchase the program. From the point at which you purchase the program, you will have lifetime access to the program for as long as the program exists, including access to any updates that are made to the program. 
Will there be a way to ask questions?
There will be several ways to ask questions. You can ask questions in the private Mighty Networks group. Here you can receive support from the FAI team and your peers. You can also ask questions during the weekly office hours. 
What will I gain from going through this program?
You will learn the precise actions you need to take to have the most constructive influence possible on your loved one's substance use and to heal your own suffering in the face of this problem. You will receive support in determining the degree to which the multiple factors that influence addiction and codependency are at play in your own situation, gaining a personalized understanding that can help you clarify your options and feel more confident in your responses to the problem. You will receive the information you need, and the questions you need to ask to better navigate the challenges of treatment and other recovery service providers. You will gain the knowledge you need to clearly understand substance use disorders and addiction, and how this problem can create the dysfunctional family relationship dynamics many call codependency. You will also learn the history of our understanding of these issues so you can better navigate the confusing messages about these issues that still persist in our culture today. You will receive targeted coaching exercises for each module, so you can personalize the program, develop unique insights specific to your situation, and take action to change your experience and improve your loved one's chances of recovery. And, finally, you will receive access to an effective confidential and non-judgmental support community to further support you in navigating the crazy-making situations a loved one's alcohol and drug use so often brings.
I'm not sure if my loved one has a problem or not. Is this program still right for me?
Unless your loved one has been formally diagnosed, it can be difficult to determine the exact nature of the problem. However, this program is right for you if you are finding your loved one's drinking or drug use problematic, it's negatively affecting your life and your relationship with your loved one, and you'd like to do what is in your power to do to address the problem and hopefully preserve the relationship.
How is this program different from other family support programs?
This program differs from other programs in how comprehensive it is. It covers the essential components both to positively influencing your loved one's behavior and improving their chances of positive change and formal recovery, and to heal yourself from the emotional damage of your loved one's use and any of the dysfunctional relationship patterns that a family member's use engenders. In addition, this program also offers coaching support in the targeted coaching questions and exercises in the Hope and Help Workbooks for each module. Furthermore, this program provides a support community of its own, grounded in the shared understanding of the teaching in the program, and in confidentiality and non-judgment. This community allows you to learn from the experiences of other family members in addition to what is taught in the modules. Lastly, this is the only online family support program that I am aware of, thus making it accessible anywhere you have an internet connection.
I'm already in a family support program. Is this program still right for me?
Absolutely. This program is not allied with any specific recovery modality but supports any modality that is working for you. If you are already participating in one, whether it's therapy, 12-Step family recovery, SMART family recovery, a treatment center family program, or something else, this program will be an extremely helpful complement to that.
What if I fall behind?
You have lifetime access to this program for as long as the program exists. You can take as much time as you need to complete it. 
My loved one has mental health problems in addition to substance use. Will this program still help me?
40% of people struggling with a substance use disorder also have a co-occurring mental disorder. While this program focuses almost exclusively on substance use, you will find some information on addressing co-occurring disorders in the sections of the program that provide information about effective treatment. Because this program teaches you relationship behaviors that support change, this program will nevertheless help you immensely in your relationship with your loved one and in addressing your loved one's substance use issues. That said, you may still need additional help in addressing how other mental disorders are affecting your relationship. The National Alliance on Mental Illness (NAMI) has wonderful services for family members that can help you in this area.
I have a pretty mediocre internet connection. What are the tech requirements for this program?
If you can play other videos relatively easily with your internet connection, you can access the content in this workshop. You may be challenged if you still have a dial-up internet connection. In this case, you may be better off accessing the content from somewhere with a broadband connection. I recommend accessing the workshop through either Chrome, Firefox, Edge or Safari. I do not recommend accessing the workshop through Explorer as it is known to be problematic. 
My loved one will be enraged if they find out I'm in this program. How can I avoid that and still participate in this program?
You may not be able to. In fact, if you're experiencing violence in your relationship with your loved one, you need to secure your physical safety before you do anything else. This program does provide some information about protecting your physical safety, but I cannot guarantee your loved one won't somehow discover you're participating in this program. If the threat is limited to your loved one's angry emotions without the threat of violence, both the program itself and the support community of this program can help you face that. 
What happens after I register for the program?
When you sign up for the program, you will create a username and password that you will need to log into the Family Addiction Support Center. Once you complete your registration and payment for the program, you will receive a welcome email with your username (you will need to remember your password), the link to log into the the Family Addiction Support Center, and other information you need to know about the program and next steps.
When you log into the Family Addiction Support Center, you will be taken to the main feed of the Family Addiction Support Center. On this page you will find a welcome video for the support community. The Family Addiction Intensive Program is found under the Programs tab in the Family Addiction Support Center. This will be in the menu on the left on a desktop or laptop, and within the hamburger menu in the upper left on a phone. (You will need to download the Mighty Networks app to access the Family Addiction Support Center and the Family Addiction Intensive Program on your phone.)
Each module page has the videos for that module, links to download the Hope and Help Coaching Workbook for that module, a checklist for the objectives for that module, and links to join the discussion for each video. One module is released a week for 10 weeks. Once all modules are released, you can repeat the Workshop as often as you like.
Do you support other recovery organizations?
Yes. I donate 5% of my profits each year to recovery organizations such as the National Organization for Children of Alcoholics, Faces and Voices of Recovery, the Association of Recovery in Higher Education, and the Association of Recovery Schools. Personally, I also contribute to the family recovery organizations in which I participate.
What if I decide the program isn't right for me? Can I get a refund?
The registration fee for the Family Addiction Intensive is non-refundable. I highly recommend you do the '5 Things Families Can Do to Positively Influence a Loved One's Substance Use' webinar as well as the Family Addiction Support Community before signing up for this program. This webinar and the community will give you a more detailed overview of the program as well as a sense of what it is like to work with me. 
Here's why I don't do "guarantees": I encourage, and help you, apply this work and the learning to your specific needs. The Hope and Help Worksheets customize this program in ways that are specific to you. Everyone struggling with a love one's substance use comes to this program with different life experiences. You will need to be an active participant in making this program your own. I will support you in doing that, but telling you exactly what will happen for you, and forcing your progress on this journey in order to meet an arbitrary guarantee, is not effective for this work or conducive to positive outcomes.
What I promise is that I show up, and deliver, a workshop I am immensely proud of because it has helped so many families in profound and life-changing ways. And… you have to do your part in showing up for the work and applying the program in ways that work for you.
You can expect humor, respect, a request and honoring of confidentiality, non-judgment, language of the gut and of the heart (not always for delicate ears), and a shit ton of compassion.
I can't afford this program. Can you still help me?
I know the cost of this workshop may be too big of a financial burden for some. For every 10 registrations, I do offer 1 scholarship. When you sign up to be notified when the workshop is open, I will send additional scholarship information at that time. 
Is this program considered therapy?
No. This is an educational program with targeted coaching exercises and mutual group support. Coaching is NOT therapy. I do discuss different types of therapy that are available as additional support in one of the modules. Please see the coaching page for more information about what coaching is and how it works.
Clarity and sanity are just around the corner…
Take your place in the Family Addiction Intensive now.